Introduction of industrial carts!
Introduction of industrial carts!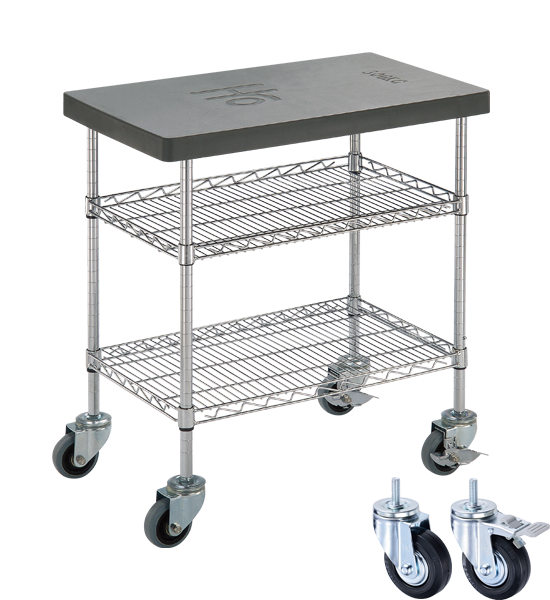 There are hundreds of types of trolleys on the market. Be classified according to the number of wheels, divided into two wheels, four wheels, and six wheels. Also, material of platform is divided into steel and stainless steel. The followings as below are some common industrial carts.
Type of industrial carts
Dolly

It can be divided into high-impact plastic, steel and stainless steel. Usually, 3 inch casters are in common use.
(More Information: Dolly)

Trolley

There are steel trolley, steel trolley with plastic platform and stainless steel trolley. In order to enhance the working efficiency, people design foldable trolley whose handle bar can fold 90°.
(More Information: Foldable Trolley)

Others

Wheelbarrow: Usually be used to construction site or agricultural using.

Working trolley: It has double platforms, some of them have telescopic rod which can adjust the height.

(More Information: Working trolley)

Three tips of choosing a durable trolley:
1. Wheel Materials
Floor Conditions affect the performance of mobility of caster and wheel. For example, rugged floor is suitable for elastic rubber wheels; nylon wheel has the better performance on the floor with oil or chemical.
(More Information: Wheel Materials)

2. Platform Material
Platform Material is high impact plastic which is durable, strong and resistant to corrosion. Using the thicker platform not only can increase the service life of trolley, but also don't need to worry about the depression of the platform after long-term using.

3. Details Design
Install metal tubes under the bottom to enhance the structure and increase the load capacity.

Handlebar: Foldable. (90°)

Conclusion
It takes time to find a suitable and nice trolley because of its diversity. HO CASTER are not only manufactures high-quality casters, but also designs industrial carts without carelessness. To provide best product is our main purpose.



Classification
News
Keywords
Search