Founded by Chairman Mr. Hsieh Shu Ju with tremendous effort and devotion in1991, Ho Caster Industrial Co., Ltd was positioned as an OBM manufacturer that specializes in producing quality industrial casters with both OEM and ODM capacities.

In order to lay the foundation for and better position the company, Mr. Hsieh first began his business making 3*2 inch American casters. Four years later in 1995, the company launched its development in high-end casters made of aluminum alloys and non-hydrolytic PU substances to replace the traditional ones made of cast iron and highly hydrolytic PU materials. Such development in new products gradually made Ho Caster Industrial a forward-thinking company and secured it a place among the top-tier of the industry, thereby allowing it to enter the Japanese high-end market.

In 2003, the company kicked off its investment in manufacturing foldable trolleys with high-standard UPVC boards, reinforcement bars and elastic rubber wheels. The development of a new product line not only enhanced Ho Caster Industrial's product variety by adding in something other than casters, but also helped the company enter a new market. In 2010, with the purpose of diversifying its products and meeting the market demand, the company started its research and development in stainless steel structures produced with integrally formed manufacturing technologies, which paved the way for the company to enter the top-tier market.

Over the last quarter century, Ho Caster Industrial Co., Ltd has been striving hard to build our own bands, focusing on product quality, providing customer-oriented services and adhering to our own principles in a genuine manner. We will seek to develop unparalleled products, and continue to examine, rectify and improve them with our growing expertise, hoping to achieve the MIT spirit of persistence.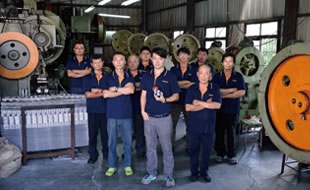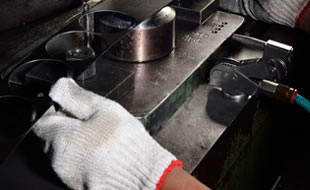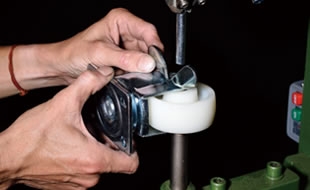 Core Value

The core values that Ho Caster Industrial upholds have granted the company vitality and the ability to stand firm in the market. Our meticulousness in R&D and production has strengthened our reliability among our distributors and product users. In addition, our pursuit of innovation has also helped lift our brand image and increase customer satisfaction. These all contribute to our incomparable position in the market.

Ho Caster Industrial has been adhering to such principles by imposing strict disciplines and product line monitoring. The factory staffs are required to join regular training so that they are equipped with adequate problem-solving skills. 85% of the company's products and accessories are produced by our own factory, whereas the remaining 15% are produced by different contractors, such as PU and CNC manufacturers for their expertise in corresponding fields. These products must undergo rigorous screening and multiple rounds of tests and examination to ensure that our product lines are of the best quality as well as high stability, and are able to present the MIT quality.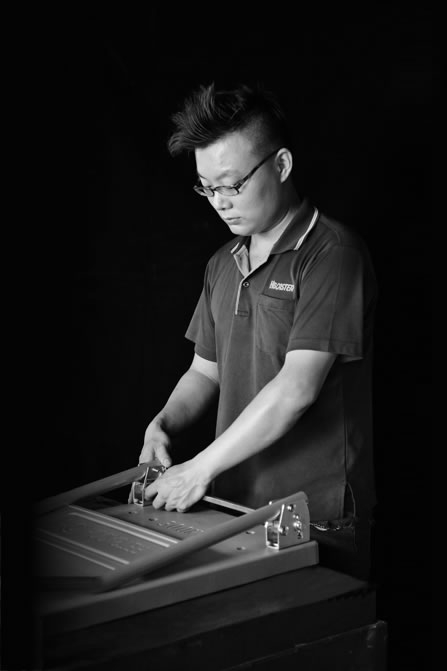 Operating principles
The reason why Ho Caster Industrial Co., Ltd has been able to stand firm in the caster market over the past 25 years lies not only in its continuous pursuit of product quality, but also in its extensive distributor network, which has been expanding together with the company since its establishment. Distributors are in fact important agents that bridge the company and end users. In this regard, the company strives to maintain close relationships with mutual trust with its distributors by drawing a clear line between production and marketing. In other words, customers of the distributors will remain untouched as the company will not directly trade with anyone in the next tier of the supply chain, and this explains why the company does not see the need to recruit any marketing personnel in the country over the last 25 years.
Ho Caster Industrial will continue to focus on the high-end industrial equipment market, as product quality is the best sales guarantee. Apart from expanding its business from Taiwan to South East Asia, as well as Europe, the company also plans to have a hand in the domestic caster market. Following the patterns in the high-end caster market, Ho Caster Industrial will gradually develop new top-down product lines, which will ultimately expand the company's production scale.
1991
Ho Caster Industrial Co., Ltd founded by Chairman Mr. Hsieh Shu Ju
1995
Develop 3-inch in casters made of aluminum alloys and non-hydrolytic PU
1997
Develop Thermostable phenolic wheels
1998
Develop PU with aluminum composite materials and natural rubber
1999
Develop elastic rubber formulation and independent production
2000
Cooperate with Japan Company to develop a series of caster which is dedicated to Car lift
2002
Our products begin to conforms to ISO
2003
Develop the foldable FRP (Fiber Reinforced Plastics) trolley
2004
Integration into the Euro and Belorussia market
2010
Develop 4、5 and 6 inch series of Stainless Steel Caster
2015
Develop the light-duty series of Stainless Steel Caster
2016
Develop 8 inch Rubber Caster with the enclosure of Special Aluminum Frame
Develop the front and rear wheels (PU with Aluminum Frame) for Pallet truck

Vision

In the past 25 years, Ho Caster Industrial has traded off numerous overseas trading as well as OEM opportunities for improving our own brands and developing more unrivaled products. But one can't make an omelette without breaking any eggs. With immense effort, the company finally got to build its own brand image.

Ho Caster Industrial will keep on capitalizing on such advantages to introduce products that fit both the market and the company into new target markets in the future. What's more, the company will continue to maintain its brand value among customers by presenting its unique technology and expertise in developing new products. The company's pursuit in product quality and the separation between production and marketing will help it mark a new milestone and step towards the next goal.