Wheel Material of Trolley
Wheel Material of Trolley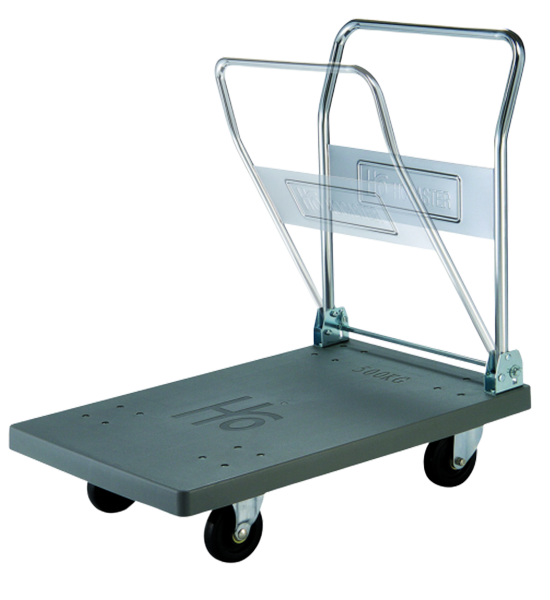 Wheel Material of Trolley
Trolley is common in our daily life, such as shopping cart, baby cart, industrial cart and dolly. All the stuffs that carry by wheels can be called Trolley. And wheel material is one of the most important points to select a suitable trolley. The followings as below are some introductions of industrial carts and wheel materials.
Type of trolley
Dolly
It can be divided into high-impact plastic, steel and stainless steel. Usually, 3 inch casters are in common use.
(More Information: Introduction of Dolly Wheels)
Trolley
There are steel trolley, steel trolley with plastic platform and stainless steel trolley. In order to enhance the working efficiency, people design foldable trolley whose handle bar can fold 90°.
(More Information: Introduction of trolleys)
Hydraulic Lift Table
Hydraulic Lift Table minimize lifting, reaching and stretching by allowing workers to easily move and position loads. They are designed with improved ergonomics, rugged construction, and high quality materials for excellent performance.
(More Information: How to choose a suitable mobile lift table)
Some common wheel materials
Elastic Rubber
65° Shore A. It has the features of high elasticity, excellent load capacity, great wear resistance, and other resistance capacities making it suitable for use in environments that need a buffer. But not recommended used in any oily and watery place.

Nylon
Nylon is light in weight and excellent resistances against moisture, wear, and corrosion. Because of its inelasticity, it is easy to make sounds when moving on the rough ground. After long-term using, the surface is prone to potholes which make it hard to move.

TPR
80-85° Shore A. TPR is a kind of thermoplastic elastomers. The features are having good wear, resistance, shock absorbing, and quiet rolling to protect the floor. Resistant to cleaning chemicals, acids, alcohol, and water. However, it is not recommended used in rugged floor and any oily place.
(More Information: Wheel Materials)
Some tips of selecting trolley wheels
1. Making sure the floor conditions is first step to choose wheels. Different wheel materials are used in different environments. For example, food factory and clean room are suitable for stainless steel nylon caster;PU and rubber wheel have the better performance on asphalt road;office or lab suggest TPR wheel.
| | | | |
| --- | --- | --- | --- |
| | Stainless steel nylon caster | | |
2. Second step is checking the load capacity. Generally, trolley wheels are 4-6 inch, dolly wheels are 3 inch. The bigger the wheel size, the higher the distance (to the floor). If the item stack too high, it is easy to fall down when shaking.
(More Information: How to select a suitable caster)
Conclusion
Moving heavy duty goods by big wheel is much easier by and large. But it is not necessary to use big wheel, because the bigger the wheel, the higher the price. Confirm your needs to get a suitable trolley with a lower price. HO CASTER provides various of wheel sizes and materials to satisfy more requirements.
(More Information: Introduction of industrial carts)



Classification
News
Keywords
Search